Sign Our Statement of Solidarity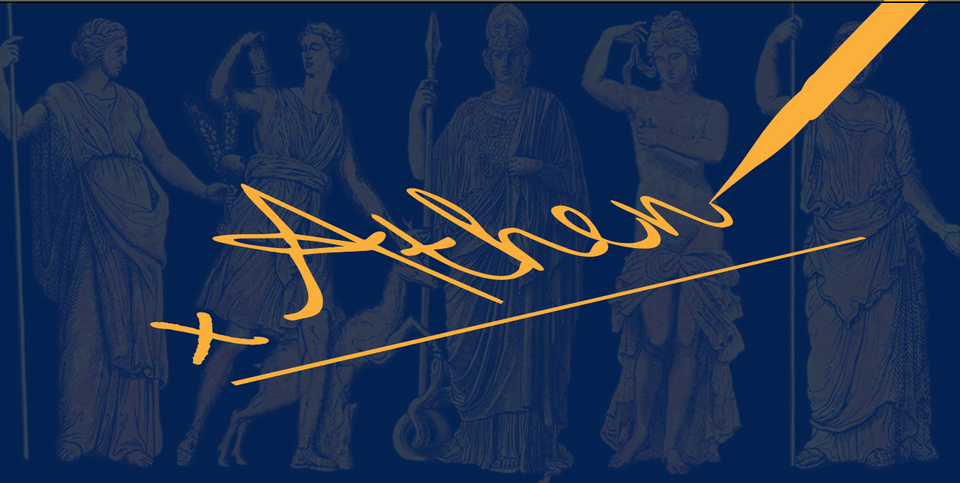 We are so grateful to those of you who have reached out to us in recent days. If you would like to publicly express your support for our efforts, we ask that you sign the following open letter to the leaders of Sonoma Academy.  Please also share this statement with other concerned community members.
---
To the leaders of Sonoma Academy:
We are outraged to learn about Marco Morrone's behavior towards underage students at Sonoma Academy for more than a decade, as detailed in recent Press Democrat coverage. We believe that this behavior constitutes sexual harassment and grooming of minors. It is unacceptable that Sonoma Academy leaders have been aware of the concerns surrounding Marco's relationships with students for over thirteen years and that the full extent of the harm caused by Marco's misconduct and Sonoma Academy's inaction is still unknown.
Sonoma Academy must take responsibility for these failures and make amends to victims. Had school leadership investigated any of the reports they received from students about Marco's behavior, numerous teenage girls would have been spared from disruption to their education and lasting psychological harm. Sonoma Academy's continued inaction and refusal to fully acknowledge their role in the events of the past compounds the suffering of those who were victimized by a teacher they were told to trust.
We are encouraged to hear that Sonoma Academy has agreed to engage in a restorative process. We call upon Sonoma Academy to work collaboratively with the women of The Athena Project to see that the following is done:
Sonoma Academy must investigate the full extent of Marco's grooming, harassment, and abuse of students. As part of this investigation, Sonoma Academy must also review the extent to which staff and faculty members failed to respond appropriately to reports and indications that Marco was grooming, harassing, and abusing students.
Sonoma Academy must identify all victims who wish to be known through an equitable, transparent, and mutually agreeable process, and consult with any victims who wish to be involved in any restorative process.
Sonoma Academy must pay restitution to every person who was groomed, sexually harassed, or abused by Marco while they were students to compensate them for the psychological damage they have suffered as a result of Marco's behavior and the school's negligence.
While it is impossible to undo the wrongs of the past, it is not too late to make amends. It is our sincere hope that Sonoma Academy will take this opportunity to do the right thing.
In solidarity,
✍️ Sign Here
Grace Erny, Sonoma Academy Class of 2008
Emma McAleavy, Sonoma Academy Class of 2008
Miranda Rush, Sonoma Academy Class of 2014
Linnet Vacha, Sonoma Academy Class of 2008
Clio Wilde, Sonoma Academy Class of 2011
Morgan Apostle, Sonoma Academy Class of 2014
Savannah Turley, Sonoma Academy Class of 2012
Livija Langberg, Sonoma Academy Class of 2018
Sabrina Kahn
Hannah Gothelf, Sonoma Academy Class of 2022
Lila Kahn, Sonoma Academy Class of 2009
Sally Anderson, Sonoma Academy Parent
Karen Rifkin
Diana Tenenbaum
Gina Wilde, Sonoma Academy Parent
Raisa Yavneh
Sadie Marchese-Moore
Allison Wilde, Family Member of Sonoma Academy Alumni
Chelsea Pfohl, Family Member of Sonoma Academy Alumni
Rhi Alyxander, Sonoma Academy Class of 2009
Isaac Schneider
Chase Hawley, Sonoma Academy Class of 2011
Sheyda Fassari, Sonoma Academy Class of  2011
Matthew Scott, Sonoma Academy Class of 2011
Ali, Sonoma Academy Class of 2020
Wynne Dalich Fassari, Family Member of Sonoma Academy Alumni  
Sam Kleiner
Christian Fassari, Sonoma Academy Parent
Louis Schott
Emilie Alongi
Bo Smothers, Sonoma Academy Class of 2011
Julia Schiweck, Sonoma Academy Alumni
Sophia Abbey
Zane Pais
Albert Tholen
Ellie Ramos, Sonoma Academy Class of 2021
Anna Murphy, Sonoma Academy Class of 2011
Lena Brown, Family Member of Sonoma Academy Alumni  
Arianna Pane, Sonoma Academy Class of 2011
Nick Maroussis
Nedda Rovelli, Sonoma Academy Parent
Isabel Butler
Lauren Broersma-Grossman, Sonoma Academy Parent
Reza Ruel, Sonoma Academy Class of 2019
Isabelle Brauer, Sonoma Academy Class of 2012
Silvyn Tetreault
Jason Nanz
Rebecca Nadeau, Sonoma Academy Class of 2008
Samantha Gillen
Lee Flannery
Malia Cedar, Sonoma Academy Class of 2014
Quincy Higuera, Sonoma Academy Class of 2019
Spencer Metela, Sonoma Academy Class of 2015
Ruby Risch, Sonoma Academy Class of 2018
Owen Clark, Sonoma Academy Class of 2019
Sophie Weil, Sonoma Academy Class of 2020
Spencer Wardwell, Sonoma Academy Class of 2011
Hannah Moazed
Djamal Cardenas
Erin Kivett, Sonoma Academy Class of 2015
Siena Canales, Sonoma Academy Class of 2012
J Bradley Greer, Family Member of Sonoma Academy Alumni
Zora Raskin, Family Member of Sonoma Academy Alumni
Willa Zagerman, Sonoma Academy Class of 2016
Spencer Starr
Austin Wilde, Sonoma Academy Parent
Lili Gilpin, Sonoma Academy Class of 2014
Samantha Sweeney, Sonoma Academy Class of 2015
Greg Docter
Dylan Wilde, Sonoma Academy Class of 2007
Brian Dove
Annah L.
Julia Nocera
Camille Kuziara
Perry Anderson
Riley Rose Smothers, Sonoma Academy Class of 2014
Colton Silvers
Tesheia van der Horst, Sonoma Academy Class of 2015
Danielle Restieaux Murphy
Mary Beth Martinez, Sonoma Academy Class of 2004
Remi Shafer, Sonoma Academy Class of 2023
Madalyn Liautaud
Sophie Vargas, Sonoma Academy Class of 2020
Erin Butterfield, Sonoma Academy Class of 2011
Zena Hinds, Sonoma Academy Class of 2012
Adam Zimmer, Sonoma Academy Class of 2020
Willa Imhoff, Sonoma Academy Class of 2015
Molly Wilson
Jenna Powell, Sonoma Academy Class of 2014
Sarah Browder
Celine Reilly, Sonoma Academy Class of 2016
Ruby Virchow
Evan Lummer, Sonoma Academy Class of 2011
Solé Graham
Meera Desai, Sonoma Academy Class of 2014
Alison Arntz, Sonoma Academy Class of 2018
Cecilia Senocak
Ashlyn Salao
Lauren Plumley, Sonoma Academy Class of 2011
Christina Pham, Sonoma Academy Class of 2009
Kiren Donaldson, Sonoma Academy Class of 2012
Sebastian McCullough, Sonoma Academy Class of 2018
Sophie Krensky
Daniel Bogran
Gabby Ziemer, Sonoma Academy Class of 2020
Hailey Edwards-Spatz
Marshall McGraw, Sonoma Academy Class of 2014
Catherine Sieck
Jacqueline Lara
Tiffany Wang, Sonoma Academy Class of 2017
Jaslyn Paige
Lucas Duncan, Sonoma Academy Class of 2014
Oona Murley, Sonoma Academy Class of 2011
Samuel Schneider, Family Member of Sonoma Academy Alumni
Erin Mahoney, Sonoma Academy Class of 2010
Chloe Park, Family Member of Sonoma Academy Alumni
Emmy O'Brien, Sonoma Academy Class of 2017
Bryce Davis
Sam Pickel, Family Member of Sonoma Academy Alumni
Olivia Smith, Sonoma Academy Class of 2015
Ryan O'Hara, Sonoma Academy Class of 2015
Baylee Russel
Sierra Greene, Sonoma Academy Class of 2022
Emily Doyle, Sonoma Academy Class of 2011
Jennifer Rink, Sonoma Academy Class of 2020
Nicholas Fowles, Sonoma Academy Class of 2021
Madison, Family Member of Sonoma Academy Alumni
Kyle Becker-White
Cameron Terry, Sonoma Academy Class of 2012
Andrea Coyle
Brenna Mahoney, Sonoma Academy Class of 2014
Nora Daly, Family Member of Sonoma Academy Alumni
Tara McCulloch, Sonoma Academy Class of 2013
Kisa Hughes
Adrienne Wilde, Family Member of Sonoma Academy Alumni
Hilary Miller, Sonoma Academy Class of 2011
Lupita Alamilla, Sonoma Academy Class of 2014
Emma Hughes, Family Member of Sonoma Academy Alumni
Terra Emerson
Emily Kivett, Sonoma Academy Class of 2012
Jessica Alise Lahey, Sonoma Academy Class of 2010
Nicole Gothelf, Sonoma Academy Parent
Kim Dargeou
Ilona Wilde
Maya Nichols, Sonoma Academy Class of 2018
Caroline Ottoboni, Sonoma Academy Class of 2014
Thomas Ziemer, Family Member of Sonoma Academy Alumni
Hannah Alongi
Daeus Jorento, Family Member of Sonoma Academy Alumni
Ryland Stamey
Avery Apostle, Family Member of Sonoma Academy Alumni
Noël Loranger
Reilly Dwight, Sonoma Academy Class of 2017
Thao Pham, Sonoma Academy Class of 2006
Emily Gaynor, Sonoma Academy Class of 2014
Graham Gould
Joel Woodcock
Rachel Gothelf, Sonoma Academy Class of 2019
Alex Guzmán
Melisssa French, Sonoma Academy Class of 2014
Tess Haratonik
Diane Vivio
Diane Gomez
Carolyn McAleavy, Sonoma Academy Parent
Lex Hunter
Kathryn Beary, Sonoma Academy Class of 2015
Hannah Selwyn
Anne Gibson
Mary Kivett, Sonoma Academy Parent
Julia Burns, Sonoma Academy Class of 2012
Amanda Carles
Manon Graham
Lili Kinsella
Camille Roché, Sonoma Academy Class of 2015
Nick Romeo, Family Member of Sonoma Academy Alumni
Nell Turley, Family Member of Sonoma Academy Alumni
Kimberly Beary, Sonoma Academy Parent
Ben Beary, Family Member of Sonoma Academy Alumni
Amalya King, Sonoma Academy Class of 2012
Karna Murphy, Family Member of Sonoma Academy Alumni
Joelle Levine, Sonoma Academy Class of 2013
Jackie Hall
Caleb Dorfman
Mae McAleavy, Sonoma Academy Class of 2010
Sophie Trauberman
Steven Goby
Devin Jie Allen
Savanna Goldstein
Charles Tyrer
Ella Crenshaw, Sonoma Academy Class of 2022
Elijah Booker, Sonoma Academy Class of 2012
Tristan Collinsworth
Stephanie G.
Benji Rifati, Sonoma Academy Class of 2012
Caroline, Sonoma Academy Class of 2021
Katie O'Hara, Sonoma Academy Class of 2018
T., Sonoma Academy Class of 2014
Asher Z. Sefami, Family Member of Sonoma Academy Alumni
Maya Sisneros, Sonoma Academy Class of 2009
Halle Arnold, Sonoma Academy Class of 2015
Brent Scharschmidt
Samantha Woo, Sonoma Academy Class of 2018
Pamela Wilmoth, Sonoma Academy Parent
Clare Schneider, Family Member of Sonoma Academy Alumni
Sierra Maciorowski, Sonoma Academy Class of 2015
Emily Hughes
Sarah Watlington
Kenny Larsen, Sonoma Academy Class of 2016
Christian Hernandez Barragan, Sonoma Academy Class of 2020
Ann Butterfield, Sonoma Academy Parent
Adrienne A. Wilde, Family Member of Sonoma Academy Alumni
Chess Pettengill, Sonoma Academy Class of 2011
Sean Jezewski
Ben Nadler, Sonoma Academy Class of 2009
Hollie Sines
Ade Franti-Rye
Whitney Turley, Sonoma Academy Class of 2010
Olivia Renee Turnross
Robin Marchese
Iliana Sanchez
Erin Shankel
Athena Wheaton
Alexandra Sweeney, Sonoma Academy Class of 2020
Mitchell Johnson
Lauren Anderson, Sonoma Academy Class of 2020
Sekoah Kwon-Salkin, Sonoma Academy Class of 2015
Micaela Peavey, Sonoma Academy Class of 2020
Ronja Schwieter, Sonoma Academy Class of 2011
Lindsay McAleavy, Family Member of Sonoma Academy Alumni
Janis McAllister
Madison
Maiya Ha, Sonoma Academy Parent
Simon Titone, Sonoma Academy Class of 2011
Michael Wilson, Sonoma Academy Class of 2018
Jackson Lasseter, Sonoma Academy Class of 2015
Brian O'Halloran
Nell Sweeney, Sonoma Academy Class of 2017
Sam Viklund
Nadia Solano
Kerri Kor, Sonoma Academy Parent
Richard Schultze, Sonoma Academy Parent
Lainy Ross, Sonoma Academy Class of 2019
Gibran Hassan, Sonoma Academy Class of 2019
Brian Barcenas, Sonoma Academy Class of 2020
Lauren Gardner
Yzzy Mirabelli-Montan, Sonoma Academy Class of 2014
Jessie Flanders
Tasmin Araim, Sonoma Academy Class of 2019
Nicole Searl
Doris Tang, Sonoma Academy Class of 2017
Liz Ristic, Sonoma Academy Class of 2015
Percy Stubbs, Sonoma Academy Class of 2010
Emmy Ritcey, Sonoma Academy Class of 2010
MacLean, Sonoma Academy Class of 2015
Ricki Lederman NICKEL, Sonoma Academy Parent
Mitra Kukic-Potrebic, Sonoma Academy Class of 2014
abbey carmel, Sonoma Academy Class of 2017
Liana Mitteldorf, Sonoma Academy Class of 2012
Ryan Phillips
Elizabeth Neureiter
Maddy Adams
Amelia Marosek
Daniel Willens, Sonoma Academy Class of 2012
Paige Spradlin, Sonoma Academy Class of 2015
Hannah Kramer, Sonoma Academy Class of 2008
Maxmarie Wilmoth, Sonoma Academy Class of 2011
Sarai Hernandez
Hallie Detrick, Sonoma Academy Class of 2007
Kristina Jacobsson, Sonoma Academy Class of 2008
Savannah Stoughton, Sonoma Academy Class of 2015
Gloria Zheng
Grace Myers, Sonoma Academy Class of 2008
Stacey Stern, Sonoma Academy Parent
Abby Laporte, Sonoma Academy Class of 2010
Jody Suchard, Sonoma Academy Parent
Jenny Gilbertson, Sonoma Academy Class of 2008
Cyrina King, Sonoma Academy Class of 2008
MaryClare Lawrence, Sonoma Academy Parent
Jesse Moss, Sonoma Academy Class of 2007
Kevin McGee
DC Burney
Rachel Blodgett
Deb Johansen, Sonoma Academy Parent
Amy Pino, Sonoma Academy Class of 2014
Kelsey Clare Anderson, Sonoma Academy Class of 2009
Kiersten Berton, Sonoma Academy Class of 2007
Becky Maguire
Joella Simons Adkins, Sonoma Academy Class of 2008
Maddy Waters
Eliana Trenam, Sonoma Academy Class of 2007
Lisa Kimmell, Sonoma Academy Parent
Isabella Miller
Benjamin Wallo, Sonoma Academy Class of 2008
Squid Tamar-Mattis, Sonoma Academy Class of 2015
Della Walker, Family Member of Sonoma Academy Alumni
Columbia Shafer, Sonoma Academy Class of 2011
Jesenya Maldonado
Julie P Meyer, Sonoma Academy Parent
Jiordi Rosales
Liza B
Tyler Zelazny, Sonoma Academy Class of 2018
Ruby Goldberg, Family Member of Sonoma Academy Alumni
Maddie Doyle
Judy McCarthy, Sonoma Academy Parent
Michael Roman
Sonia Schendel, Sonoma Academy Class of 2016
Kim Ledesma, Sonoma Academy Parent
Chloé Colbert, Sonoma Academy Class of 2016
Zoe Risher, Sonoma Academy Class of 2015
Julia Adams, Sonoma Academy Class of 2016
Marta Shannon, Sonoma Academy Parent
Jade Kelly, Sonoma Academy Class of 2007
Annie Olson, Sonoma Academy Class of 2010
Stacey Olson, Sonoma Academy Class of 2016
Cierra Higgins
Tyler Zelazny, Sonoma Academy Class of 2018
Ellora Gordon
Holly Schultze, Sonoma Academy Class of 2016
Izabella Nickel, Sonoma Academy Class of 2015
Michele Darchuck
Gabrielle Viloria, Sonoma Academy Class of 2014
Caroline Praetzel, Sonoma Academy Class of 2014
Carolyn Sweeney, Sonoma Academy Parent
Leah Engel
Alexandra Lopez
N. Hughes, Sonoma Academy Alumni
Tate Shafer, Sonoma Academy Class of 2018
Catherine Givens Arnold, Sonoma Academy Parent
Trena Goble Roudebush
Claire Ramey
Diego Ramos, Sonoma Academy Class of 2008
Ryann Bosetti
Aaron Purtill
Auden Reid-McLaughlin, Sonoma Academy Class of 2018
Haley Noble
Luisa Ciaffa
Sara Vasquez
Linnea Sablosky, Sonoma Academy Class of 2010
Lynn Ritzman
Virginia Aguilar
Angela Howard
Maria Aguilar
Raechel Garner
Emlyn Northrup
Karishma Bottari, Sonoma Academy Class of 2015
Aria Kahn, Sonoma Academy Alumni
Daniel Levy
Esteban Suarez, Family Member of Sonoma Academy Alumni
Claire Jacobs, Sonoma Academy Class of 2017
Kamryn Trinkino, Family Member of Sonoma Academy Alumni
Jerry Kivett-Kimbro
Annalisa Altamura
Isabelle Smith
Maddie Cleaver
Maribel Suarez
Haley Duncan, Sonoma Academy Class of 2009
Charissa Drengsen, Sonoma Academy Parent
Chris Hayward
Gabriela Schwenker, Sonoma Academy Class of 2010
Gabriela Hudson, Sonoma Academy Class of 2018
Shani Redlich, Sonoma Academy Class of 2013
R. Gilbertson, Sonoma Academy Parent
Gracie Mendoza, Sonoma Academy Class of 2019
Kaelyn Lewis
Sydney Weil, Sonoma Academy Class of 2014
Rachel Jawad Craley
Rhonda Granneman, Family Member of Sonoma Academy Alumni
Alicia Granneman, Family Member of Sonoma Academy Alumni
Isabelle Lilly
Emma Levine, Sonoma Academy Class of 2016
Ben Kaplow, Sonoma Academy Class of 2014
Jennifer Robinson, Sonoma Academy Class of 2007
Amber Frank
Farrah T Graesser, Family Member of Sonoma Academy Alumni
John Webley, Sonoma Academy Class of 2008
Davita Pytowski
Caroline
JW Reynoso, Sonoma Academy Class of 2005
Sebastian, Family Member of Sonoma Academy Alumni
Chris Reed, Sonoma Academy Class of 2015
Virginia Shelifoe
Meredith Davidson
Preston Wilde, Family Member of Sonoma Academy Alumni
Abi Forgue, Sonoma Academy Class of 2021
Theresa Mahoney, Sonoma Academy Parent
Fina Wheeler
Emily Giovanelli
Sasha Racherbaumer, Sonoma Academy Class of 2014
Kate Roney, Sonoma Academy Class of 2020
Camille Morales
Zoe Kaufman, Sonoma Academy Class of 2008
Molly Haas
Derek Mari
Tom French, Sonoma Academy Class of 2009
Leigh Jorento, Family Member of Sonoma Academy Alumni
Zayda Delgado
Hayden Bellu
Jameson Rush, Sonoma Academy Class of 2012
Ross Chapman
Laura Apostle, Sonoma Academy Parent
Hailey Hermann
Matthew Bussa, Family Member of Sonoma Academy Alumni
Olea
Coco DeFrancesco
Chloe Kramer-Baldwin, Sonoma Academy Class of 2006
Jenna
Keith Ahlstrom
Adrian Suarez
Tressa Shore, Family Member of Sonoma Academy Alumni
Thor Nolan, Sonoma Academy Class of 2012
Daine Jorento
Sinclaire, Sonoma Academy Class of 2015
Valentina Gomez
Frank Treu
Stephen Bayes, Sonoma Academy Class of 2014
Katherine Cardona
Laura Pugh, Sonoma Academy Class of 2009
Kelsey Gray
Paul Lasseter, Sonoma Academy Class of 2009
Alex Hawley, Sonoma Academy Class of 2009
Meagan Lashinski, Sonoma Academy Class of 2021
Ingrid
Mitra Ruel, Student at Sonoma Academy
Hugo Sappington, Sonoma Academy Class of 2019
Mitra Ruel, Student at Sonoma Academy
Hannah Schiweck, Sonoma Academy Class of 2009
Lucas Gsell, Sonoma Academy Class of 2012
Jack McCormish, Sonoma Academy Class of 2014
Paulina Lorenc, Sonoma Academy Class of 2013
Kristen Gregerson
Olivia Schaefers, Sonoma Academy Class of 2015
May Congdon
Brigid Reilly
Katie Johansen, Sonoma Academy Class of 2017
Sydney Hotz
Frankie Grimm
Lazaro Aguilar
Morgan Vermeulen
Cathlyn Lee
Whitney Olson, Sonoma Academy Parent
Braulio Olivares-Lopez
Eden Temple, Sonoma Academy Class of 2009
francine diemer
Clara Yribar
Caitlin Rickard
Adriana Garcia, Sonoma Academy Class of 2007
Natasha Harris, Sonoma Academy Class of 2014
Shahin Pamatmat
Adelaide Hilarides
Emma Joss
Jessica O'Connor, Sonoma Academy Class of 2016
Melanie Ahlers
Karen Gallagher, Sonoma Academy Parent
Asher Arsenault-Butterfield
Natalie Rubin, Sonoma Academy Class of 2016
Hannah Fisher-Tachouet
Meghan H, Family Member of Sonoma Academy Alumni
Maria Paulina Greene, Sonoma Academy Class of 2010
Jack Brigden, Sonoma Academy Class of 2008
Margaret Burton
Katya Rice
Michael Vick
Jim W Wilde, Family Member of Sonoma Academy Alumni
Maya Yung
Mischa Hedges
Joey Johnson, Sonoma Academy Class of 2017
Kelsey McCaffrey
Rebeca Ramirez
Zoe Pond-McPherson, Sonoma Academy Class of 2008
Lia Parkin
Julia Rose
Jonah Vogel, Sonoma Academy Class of 2015
Kelly Ferguson
Avik Banerjee, Sonoma Academy Class of 2016
Stacie Skinker
Gabi Cindric
Kira Findling
Tabitha Ponciano
Michael Metela, Family Member of Sonoma Academy Alumni
Riley Brantley
Allison Erny, Family Member of Sonoma Academy Alumni
Garrett Mendivil
Chloe Connaughton, Sonoma Academy Class of 2011
Harry Wilde Greer, Family Member of Sonoma Academy Alumni
Olivia Stewart
Skye Ellison, Sonoma Academy Class of 2016
Audrey Tatum
Arthur O'Connor, Sonoma Academy Parent
Hannah Salvestrin
Lillian Tuttle
Janet Parmer, Sonoma Academy parent
Emily Robin Cileo, Sonoma Academy Class of 2009
Megan Vejby
Brian Whiteley, Sonoma Academy Class of 2020
William Worden, Sonoma Academy Class of 06
Joanna Cedar, Family Member of Sonoma Academy Alumni
Suzana Haidar
Autumn Racherbaumer, Sonoma Academy Class of 2015
Jordan Leonard
Caroline Colbert, Sonoma Academy Class of 2014
Christian Johansen, Sonoma Academy Class of 2015
Julia Gurney, Sonoma Academy Class of 2010
Kelly Gregorian, Sonoma Academy Class of 2011
Hayley Johnston
Larissa Laska-Ruebusch, Sonoma Academy Class of 2005
Martha Rubardt, Sonoma Academy Class of 2015
Virginia Fitzgerald
Sam
Joni Davis
Elisabeth McCroary
Allison Marti
Anna-Jaël Hotzel
Dominic Triolo, Sonoma Academy Class of 2017
Marina Medan, Sonoma Academy Class of 2015
Karen Rice
Katie Bryan, Sonoma Academy Class of 2012
Tatiana Fenell
Laurel Green
Brentley Campbell, Sonoma Academy Class of 2011
Cameron Jasper, Sonoma Academy Class of 2007
Joanna Kelly
Jack Roney, Sonoma Academy Class of 2018
Hannah Pankow
Mike Malaspina
Lucas Kane
Julian McIntosh, Sonoma Academy Class of 2008
Flora Field, Sonoma Academy Parent
Catherine
Amy Jore, Family Member of Sonoma Academy Alumni
Charlotte Wallis, Sonoma Academy Class of 2011
Jenny Marin
Violet Cole, Sonoma Academy Class of 2015
Tara Hagen
Grace Freedman, Sonoma Academy Class of 2014
Hannah Becker, Sonoma Academy Class of 2015
Alysa Buckler, Sonoma Academy Class of 2016
Caleb Richards, Sonoma Academy Class of 2016
Lara Godoff, Sonoma Academy Class of 2017
Juliette Stubbs, Family Member of Sonoma Academy Alumni
Olivia Gallagher, Sonoma Academy Class of 2008
Breanna Jaco
Sarah Freedman, Family Member of Sonoma Academy Alumni
Chelsea Dennis
Charlotte Stern, Sonoma Academy Class of 2019
Emily Stratford, Sonoma Academy Class of 2004
Tj Valet
Kallie Berg, Sonoma Academy Class of 2007
Michael Enrique Vargas,Sonoma Academy Class of 2008
Elizabeth MacDonald
Linda Inman, Sonoma Academy Parent
Rachel Scherrer, Sonoma Academy Class of 2014
Charlotte Ashlock
Milo Trujillo, Sonoma Academy Class of 2014
Morgan Bielawski, Sonoma Academy Class of 2019
Gabriel Rubin, Sonoma Academy Class of 2014
Bruce Gaynor, Sonoma Academy Parent
Alex de Man, Sonoma Academy Class of 2011
Colin Stonecipher
Rebecca Grant
Heather Ringo
Naomi Rubin
Barbara Shore, Sonoma Academy Parent
Joyce Delario
Bianca Stromer
Logan Ebert, Sonoma Academy Class of 2014
Clara Spars, Sonoma Academy Class of 2016
Lani Gershik, Sonoma Academy Parent
Julia Willmers, Sonoma Academy Class of 2014
Jasmine Temple, Sonoma Academy Class of 2011
Jack Wolff, Sonoma Academy Class of 2018
Malia Guyer-Stevens
Emma C, Sonoma Academy Class of 2006
Rose E MacDonald
Karen Romeo, Family Member of Sonoma Academy Alumni
Elisabeth Bollman
Willow Gallagher, Sonoma Academy Class of 2013
Madi Adams, Sonoma Academy Class of 2015
Zoey Ekren, Sonoma Academy Class of 2015
Dominique Exume
Katelyn Barnes, Sonoma Academy Class of 2014
Cal Gallegos, Sonoma Academy Class of 2011
Amy Calhoun, Sonoma Academy Parent
Bianca Farrow, Sonoma Academy Class of 2009
Samantha Mineo
Marty Field, Sonoma Academy Class of 2005
Sarah Lenson, Sonoma Academy Class of 2011
Sadie Johnson, Sonoma Academy Class of 2004
Matthew Micucci
Sean Low, Sonoma Academy Parent
Hilary Smith, Sonoma Academy Parent
Laura Akers, Sonoma Academy Class of
Erin Axelrod, Sonoma Academy Class of 2005
Edward Wallo, Family Member of Sonoma Academy Alumni
Dale Axelrod, Sonoma Academy Parent
Molly Luvender, Family Member of Sonoma Academy Alumni
Lidia Lopez-Flores, Sonoma Academy Class of 2011
Elliot Harrison-Lee, Sonoma Academy Class of 2019
Courtney Coco Smith, Sonoma Academy Class of 2011
Terra Brigando, Sonoma Academy Class of 2004
Era Capone, Sonoma Academy Class of 2011
Claire Drucker, Sonoma Academy Parent
Hayden Stone, Sonoma Academy Class of 2011
Katie Behm
Lisa Pollack, Sonoma Academy Parent
Carlos S, Sonoma Academy Class of 2019
Amelia Packard, Student at Sonoma Academy
Ysabella Richard
Nic Cassata, Family Member of Sonoma Academy Alumni
Miranda Gali
Skye Kramer-Baldwin, Sonoma Academy Class of 2011
Geena Tognini
Dorian Krausz, Family Member of Sonoma Academy Alumni
Meghana
Camille Przewodek, Sonoma Academy Parent
Laura Goldenberg, Sonoma Academy Parent
Joanna Parmer, Sonoma Academy Class of 2008
Katie Wheeler-Dubin
Bonnie Campbell, Sonoma Academy Class of 2011
David L
Laurel Robinson
Alessandra Moyer, Sonoma Academy Class of 2006
Daniella D'Acquisto
Stephen Zagerman, Sonoma Academy Parent
Anastazia Koorajian
Taro Duncan, Sonoma Academy Class of 2015
James
Nelly
Eliana Lanphar
Anna Smith
Carolyn Hoy
Allison Ashley, Sonoma Academy Class of 2014
Noah Johns
Billy Ray Boyer
Paul Allen
Gabrielle Greenberg
Kaibrina Buck
Robyn Fritschen, Sonoma Academy Class of 2011
Larkin Dennison
Cordelia Hyland
Maya Pace, Sonoma Academy Class of 2014
Grace Taylor Rae
Zoey Birdsong, Family Member of Sonoma Academy Alumni
Nastasia
Oliver Aslin
Jack Hogan
Lauren Howard
Shannon Edwards
Daniel Williams
Sean Mennie
Valentine Paine
Elijah Alperin
Jessica Reid, Sonoma Academy Class of 2016
Isaac Reis
David Rodriguez
Mayssa
Sirena Inciardi
Claire Wilson
Anferny Jimauri Moore
Gabrielle Bussey
DanPing He
Danielle Peterson, Sonoma Academy Parent
Anthony Pereira, Sonoma Academy Class of 2021
Ellie Evers Skewes-Cox, Sonoma Academy Class of 2004
Justine Molina
Elle Nucci
Ahtziri Fonseca, Sonoma Academy Class of 2011
Raven Sandoval
Martin Zurauskas, Sonoma Academy Parent
Rachel M Goldberg, Sonoma Academy Class of 2007
Spencer Belden
Anne-Marie Lenehan
Jill Crawford
Ursula Senghas-Poles, Sonoma Academy Class of 2013
Alyssa MP
Eddie, Family Member of Sonoma Academy Alumni
Joy Powell, Sonoma Academy Parent
Kathryn Houser
Orlando Perez
Jaia Foster, Sonoma Academy Class of 2020
Josh Sanchez
Holly Azzari, Family Member of Sonoma Academy Alumni
Hunter Ellis
Alisse
Thomasin Alyxander, Sonoma Academy Parent
Frida Richards
Sarah
Carrie Balestrieri, Sonoma Academy Parent
Ciara Diaz
Elizabeth Lloyd
Kathryn Buckler, Sonoma Academy Class of 2014
Yeremia Iman, Sonoma Academy Class of 2007
Tracy Arrowsmith, Sonoma Academy Parent
Shaela Ross
Eliza Ducnuigeen
Jazz Aguon
Becca Heitz, Sonoma Academy Class of 2006
Lily Reiner
Joshua Raila
Linda Adams, Sonoma Academy Parent
Eug Xu
Liam Callahan
Alison Hannah, Sonoma Academy Parent
Paul Mundell
Esme Harris
Emma Koltun-Baker
Olivia Krull
Sarah Melendrez
Cassie Miggins
Simone Snaith
Willow Gallagher, Sonoma Academy Class of 2013
Tasia Robbins
Madeline Ponzio
Kathleen Steiner
Lia Golden-Byrd, Sonoma Academy Class of 2013
Julia Hermann
Jessica Carroll
Sean
Angie Kuhn
Emmalyn Sullivan
Sophia Maloney Norton
Jennifer Martin
William Deas, Sonoma Academy Class of 2011
Sophie Lev
Julia Schafer, Sonoma Academy Class of 2016
Betsy Robblee
Nic Justice
Seliena T-Baker
Julie Claire Green
Jen Berman
Roo Duncan, Sonoma Academy Parent
Michaela Edgin
Billy Pierce
Dani Paradise
Aiden Yang
Matthew Collins, Family Member of Sonoma Academy Alumni
Felicia Jing, Sonoma Academy Class of 2019
Jonathan Moon, Sonoma Academy Class of 2011
R. Aseron
Mateo Carrillo, Student at Sonoma Academy
Emma Spillman
Rebecca Shore
Nancy Thalman
Tess
Sarah von Sternberg
Abby Raeside
Dana Loutey, Sonoma Academy Class of 2008
Mira Wegman, Sonoma Academy Class of 2018
Nicolette Meyer
Jaime Knoth
Theo Davidson, Sonoma Academy Class of 2015
Kelley Shaw, Sonoma Academy Parent
Sam Lasseter, Sonoma Academy Class of 2011
Mary Richardson
Paulina Fink
Tera Ziemer, Family Member of Sonoma Academy Alumni
Helen Wicks, Sonoma Academy Class of 2009
Lauren Reed, Sonoma Academy Class of 2018
S Adams, Sonoma Academy Parent
Keely Gaeta
Erin
Olivia Duncan
Grace Stelzner
Elizabeth
Lily Page
Bergen Fuglestad
Anisha Banerjee
Allison Walker
Gabriella Palladino
Zena
Emma Comiskey
Grace Kitchen
Julie Trejo-Sarmiento
Shelby Long
Ray Inoue
Benjamin Mertz
Jasmine Alvergue, Family Member of Sonoma Academy Alumni
Justin schaefers, Sonoma Academy Class of 2017
Alexandra Piper
Kai Reade
Matt Rizzo, Sonoma Academy Class of 2010
Stevie, Family Member of Sonoma Academy Alumni
Quynh T.
Victoria Keller
Stephanie Mashek
Lenan Choto
Tyla
Evan mw
Ryan Himel, Sonoma Academy Class of 2011
Daniel
Noelle Dohlin
Jewelana
Maya McNichol
Liam Griffin
Stephen Fitzgerald, Sonoma Academy Class of 2015
Elizabeth Orson
Peter Hardy
Isabelle Ponts
Aidan Collins-Smith
Valerie Kellogg
Mads
Gavi Kovacs
Douglas Miller, Sonoma Academy Parent
Gretchen Miller, Sonoma Academy Parent
Donna Bauer, Family Member of Sonoma Academy Alumni
William Theodore Bauer, Family Member of Sonoma Academy Alumni
Sid Devarenne
Moira Hill
Hannah Windisch, Sonoma Academy Class of 2015
Molly Donovan
Victoria Gomez
Allison Hull
Lucca McKay, Sonoma Academy Class of 2016
Alexandra Kowalick-Allen, Sonoma Academy Class of 2014
Nicole Kaufman, Sonoma Academy Parent
Hana King
Brigitte Bernard
Jojo Sanders, Sonoma Academy Class of 2016
Jacob, Family Member of Sonoma Academy Alumni
Mariah Hernandez
Talia Rochè, Student at Sonoma Academy
Gabriel Roché, Sonoma Academy Class of 2019
Jean Daskais, Sonoma Academy Parent
Sofía Sánchez
Robert Blackburn
Bill Kivett, Sonoma Academy Parent
Jacqueline Arkush
Cody Evans
Zeb Howell, Sonoma Academy Class of 2012
Emily Flouton
A
Charli Jackson, Sonoma Academy Class of 2021
Dominika Wilczek
Monique Rosas
Chris Hynes
Paola Serna
Jennifer Pratt
Nessa
Yolanda M Bliss
Deborah Salomon
Cory Mitcham
Dylan Belardinelli
Izzy Quiñonez, Sonoma Academy Class of 2021
Danielle Nicholson
Adrian Hanson, Sonoma Academy Class of 2020
Najah
Ella Boker
Iris
Taldi Harrison
Leah Harr
Isabel Arntz, Family Member of Sonoma Academy Alumni
Asher Loring, Sonoma Academy Class of 2008
Chuck Starzenski
Ilar Ghaffar
Sally Williams, Sonoma Academy Class of 2009
Claire Zechiel, Sonoma Academy Class of 2020
Anna Hinkley
Maya Blakemore
Millie Williams, Sonoma Academy Class of 2010
Kush Patel
Virginia Wooldridge
Antonio Carrillo, Sonoma Academy Class of 2020
Miriam Johnson, Sonoma Academy Class of 2006
Claire Stephens, Sonoma Academy Class of 2019
Liliana Medrano
Anna Fujii
Lynne Brady
Owen Crimmins, Sonoma Academy Class of 2014
William Walker
Chris Carmena
Karen Pearson
Amelia Walsh
Maura Harris
Melissa Serna
Daniela Delario, Sonoma Academy Faculty Member
Mara Hochman, Sonoma Academy Class of 2005
Tim Polk
Laila Foster, Sonoma Academy Class of 2005
Nicole (Porter) Galport, Sonoma Academy Class of 2005
Sophia Hussain, Family Member of Sonoma Academy Alumni
Grace VandenBosch
Zoe Kessler
Sammy Alibrando
Fiona
Kió
Lauren Ward, Sonoma Academy Class of 2006
Julie Goldstone, Sonoma Academy Class of 2005
Nicholas Zerzan
Gina Ward, Sonoma Academy Parent
Dalia Gilbertson, Sonoma Academy Parent
Nica Rice
Lucy, Sonoma Academy Class of 2007
Scott Hinkley
Elisabeth Powelson, Family Member of Sonoma Academy Alumni
Chaya Arabia
Patrick Murray
Samantha Meyers
Jody Suchard, Sonoma Academy Parent
Meggie Larter
Henry Kwok, Sonoma Academy Class of 2014
Leah Kaufman, Former Sonoma Academy Student
Jack Cookson, Sonoma Academy Class of 2011
Louis Rodriguez
George
Lucas Bantner
Christine Faux, former teacher at Midland School
Barbara Sloat
Ken Pedersen
Jim Henderson
Danny Pugh, Sonoma Academy Class of 2006
Paige Cabral, Sonoma Academy Class of 2020
Julie Drucker, Family Member of Sonoma Academy Alumni
Sophie Zagerman, Sonoma Academy Class of 2014
Sofia Frazer
Hanna Holt, Sonoma Academy Class of 2007
Coulter Adams, Sonoma Academy Alumnus
Jessica Light (Schwartz),Sonoma Academy Class of 2004
Lila Gamble, Sonoma Academy Class of 2021
Lizzie Neyers, Sonoma Academy Class of 2005
Maia Reilly, Family Member of Sonoma Academy Alumni
Stephanie Lazo
Helen Hansel, Family Member of Sonoma Academy Alumni
Sally Ziemer, Sonoma Academy Class of 2017
Polly Stone, Sonoma Academy Parent
Christopher Fitzsimmons, Sonoma Academy Class of 2009
Darion Cress
Oshanna Kealoha
Trudi Flaherty
Chris Donnelley, Sonoma Academy Class of 2005
Sarah Green
Shirley Bossier
Michael Dennison
Kristen Brodrick
Andrew Peasley, Sonoma Academy Class of 2005
Bryan David, Sonoma Academy Class of 2007
Mack Falstein, Sonoma Academy Class of 2009
Bruce Gilpin
Alec, Sonoma Academy Class of 2014
Nicholas Freedman, Sonoma Academy Parent
Chuck Johnson, Sonoma Academy Parent
Sarita Mackay, Sonoma Academy Class of 2012
Emily Dixon
Will Newman
Izzy Weaver, Student at Sonoma Academy
Jenna Duvall
Kathleen Miller
Cedar Jocks
Joshua Franklin
Emily O'Kelly
Allie Nunez, Family Member of Sonoma Academy Alumni
Colette Kane, Sonoma Academy Class of 2021
Jillian, Student at Sonoma Academy
Ben Kahn, Sonoma Academy Class of 2012
Peter Mahoney, Sonoma Academy Parent
Chelsea Tipp
Betsy Sanville, Sonoma Academy Parent
Ben Evers, Sonoma Academy Class of 2006
Monica Zinn
Nioma Sadler, Sonoma Academy Parent
Alexis Erdelyi
Rebecca Bailey
Matthew Turbeville
Jenny Hansen, Sonoma Academy Class of 2008
Ky Lewis
William Anderson, Sonoma Academy Class of 2018
Matthew Reynoso, Family Member of Sonoma Academy Alumni
Susanne Staehr
Ben Handelman, Sonoma Academy Class of 2005
Casey McKay, Sonoma Academy Class of 2019
Phoebe Hastings
Beth Plumley, Sonoma Academy Parent
Jenni Dawn
Kirstin Johnson-Birkmeyer
Kelly Coons
Lauren Crenshaw, Student at Sonoma Academy
Kathleen Tuttle, Sonoma Academy Parent
Brenda Smith
Cynthia Evers, Sonoma Academy Parent
Lee Wilde Buckwalter, Family Member of Sonoma Academy Alumni
Azalea Martin, Sonoma Academy Class of 2014
Alex Simmons, Sonoma Academy Class of 2008
Rachel Woo, Student at Sonoma Academy
Amy
Richard Vacha, Sonoma Academy Parent
Chiara Catelli
Amanda Janik
Priscilla Vivio
Sarah Tatum, Sonoma Academy Class of 2012
Neal Falletta-Cowden, Sonoma Academy Class of 2011
Susan
Chloe Crockett, Sonoma Academy Parent
Nu Xiong
Theo Davidson, Sonoma Academy Class of 2015
Melissa Cash, Family Member of Sonoma Academy Alumni
Ilana Shotkin, Sonoma Academy Class of 2014
Erika Houle